Theater
Ball & Jabara: MENSCHENSKINDER! - Ich bin von Kopf bis Fuß auf Wickeln eingestellt
The latest original collaboration from Ball & Jabara is a "mini-musical" combining familiar melodies, witty parody lyrics and biting social commentary about parenting, sexual politics and other household hazards. Enjoy music from Beatles to Brahms, from Marlene to Zarah, from Bach to Offenbach.
Ball & Jabara: Tango Bavaria

Tango Bavaria is a musical dance of passion that spans two generations between Bavaria and Argentina, circuitously connecting the past and the present. You will luxuriate in a marvelous evening of international music including jazz, pop, and tango songs in four languages featuring Astor Piazzolla, Kurt Weill, Juliette Greco, Henri Salvador and many more.

Ball & Jabara: Glamour & l'Amour - Kann zuviel Liebe Sünde sein?

Ein bunter Strauß bekannter Filmmelodien und Liebesballaden, Schlager-, Jazz-, Pop- und Chanson-Klassikern quer durchs Jahrhundert: von Marlene Dietrich, Zarah Leander, Hildegard Knef, Marilyn Monroe, Caterina Valente, Elvis, Piaf u.v.m. Franziska Ball schlüpft in die Rolle der umjubelten Diva, die jedoch einige unvorhersehbare Katastrophen einstecken muß. Dabei wird sie von ihrem Duo-Partner Marty Jabara virtuos am Klavier begleitet.
Ball & Jabara: Hildegard Knef - eine Femmage
An engaging stage portrait of the sultry German actress, singer and author.

"Die Knef", Schauspielerin, Chansonsängerin, Schriftstellerin und Musical-Diva, war ihrer Zeit immer ein Stück voraus: Unbequem, rebellisch, couragiert, dazu vielseitig begabtnund erfolgreich. Erleben Sie einen mitreißenden Abend mit wunderbaren Interpretationen der vertrauten, zeitlosen Lieder, mit Knef- Texten und Knef-Statements.

Ball & Jabara: L'amour fou - die kleine französische Meerjungfrau
A "fairy tale for adults" from Ball & Jabara features a delightful blend of French chansons and German text by Hans Christian Andersen.

Ein ´Meerchen für Erwachsene´, das bis auf den tiefen Grund des Meeres taucht, wo das Meervolk wohnt.... Ein Märchen, das von einer jungen Frau erzählt, die sehnsüchtig liebt, aber nicht die Erfüllung ihrer Liebe erreicht und daran zerbricht. Ein Märchen mit Liedern skurril und lustig, aber auch melancholisch und tragisch. Ein Märchen, das von der größten Sehnsucht und der stärksten Kraft im Leben erzählt: von der Liebe.

Ball & Jabara: Ball à la Carte

Ein mitreißender Abend mit Ball & Jabara, der perfekten Symbiose aus Musik und Theater. Ball & Jabara´s verschmelzen zu einer theatralischen virtuosen Einheit, die sich mit Leidenschaft und Leichtigkeit in die Herzen ihres Publikums spielen. ...Ball & Jabara entführen mit internationalen Evergreens aus Latin, Pop, Chanson und Jazz in unvergessliche Sternstunden...

Der König der Löwen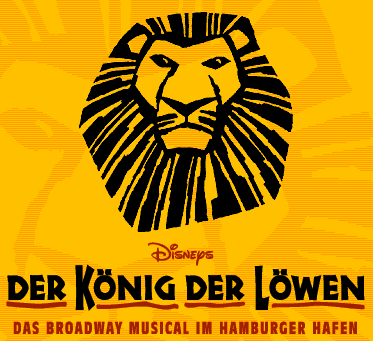 Aladdin


Das Wunder von Bern
PREVIOUS PROJECTS

Wild Women Blues (1997 - 2007)
This exhilarating musical review stars the Tony Award-winning New Orleans blues legend Linda Hopkins, Maxine Weldon and Mortonette Jenkins, backed by a seven-piece band on stage. This rousing stage show features blues, gospel and jazz, and performs to sold-out venues across Europe including Paris, Barcelona, Lisbon, Berlin, Amsterdam, Vienna, Monte Carlo, Ljubljana, Hamburg, Köln and München.
King of Jazz: Satchmo (2003 - 2008)
In 2004, this production about the life of Louis Armstrong played by Alvin LeBass won the award for Best Musical from INTHEGA (German Theater Owners Association). This show travels extensively through Germany, Austria, Switzerland, Holland, Belgium, Denmark and Luxembourg.


Der geschenkte Gaul (2004 - 2009)
German actress, singer and author Hildegard Knef is profiled in this stage musical and expertly portrayed by Franziska Ball and backed by an eight-piece band.


Oh Happy Day (2008)
This rousing gospel celebration showcases creator and star Joanne Bell and the electrifying gospel diva Queen Yahna.
back to top
Play It Again,
Ray
- stage musical about the life of Ray Charles
Winner of the 2008 INTHEGA Prize for Best Musical, this show was produced by Kempf Theater and Wolf Krey and toured Europe four times between 2005 - 2008.